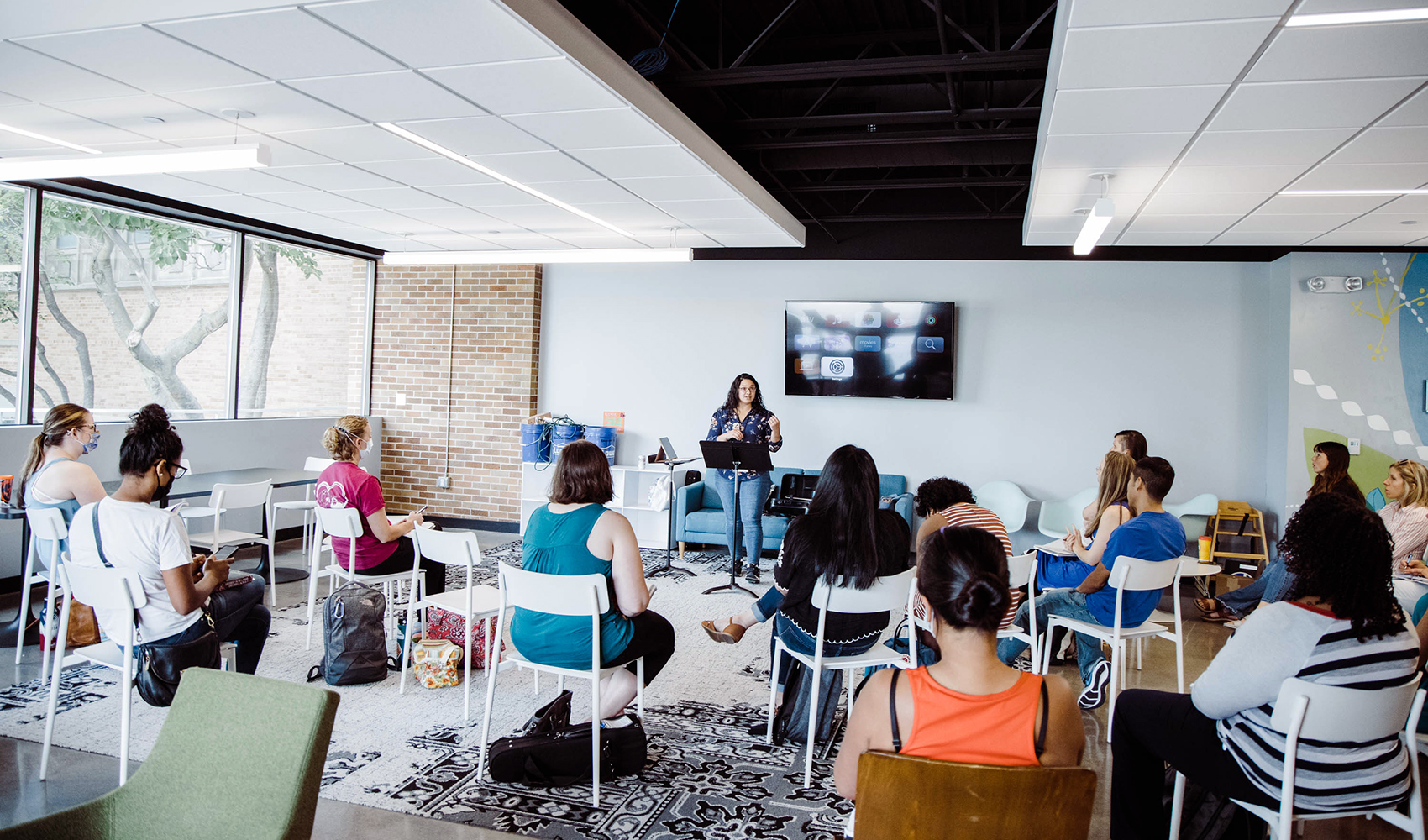 Age range: Caregivers of All Ages
Free!
No fee to participate
Learn strategies and approaches to help maximize students' success on their musical journey in a supportive environment with other caregivers of budding Conservatory students and String Sprouts.
Rooted in the Suzuki Method, the topics covered in this class will strengthen the parent-teacher-student triangle. Monthly meetings include discussion of home triumphs and struggles, journaling prompts, and connecting over coffee! We'd love to have you join us!
Cost: Free! No registration required.
Dates: First Saturdays of the month
10/2, 11/13, 12/4, 1/8 (2nd Sat.), 2/5, 3/5, 4/2, 5/7
Time: 11:30 a.m.
Location: Accelerando Coffee House