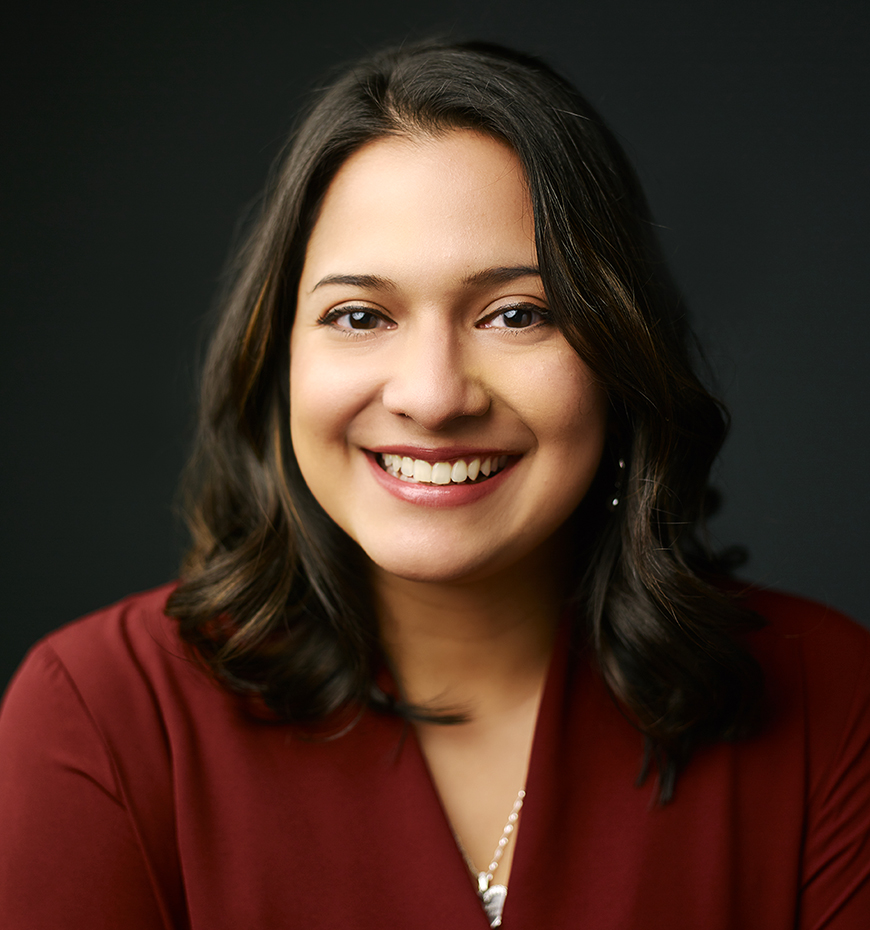 Artist-Faculty
Grazzia Rode-Sagastume
Violin, Viola, Suzuki
Mrs. Grazzia Rode-Sagastume is a Honduran born-American based Suzuki violist, violinist and early childhood educator. She began her musical education on the viola at age 13 at the "Escuela de Música Victoriano López" in her home city, San Pedro Sula, Honduras.
She received her Bachelor in Arts degree from Western Illinois University where she studied viola under Dr. Istvan Szabo and played with the President's International String Quartet. In 2015, Ms. Grazzia, graduated from the University of New Mexico in Albuquerque with a Master in Music in Viola Performance and a Master in Music in String Pedagogy. She studied viola and violin with Susan Kempter, Kimberly Fredenburgh and Cármelo de los Santos.
In her capacity as graduate assistant, she maintained a studio of violin and viola students, taught at the UNM Suzuki Lab School and Young Musician's Initiative (El Sistema Albuquerque), and performed professionally with the New Mexico Philharmonic, Santa Fe Symphony, Performance Santa Fe Symphony, and San Juan Symphony in Durango, CO. She completed long term training in Suzuki violin books 1-10 with internationally renowned pedagogue, Susan Kempter.
Mrs. Grazzia is a member of the Suzuki Association of the Americas, the American String Teachers Association, and the Omaha Musician's Union. Since moving to Omaha in 2015, she has held a full studio of violin and viola students, teaches over 150 students in the String Sprouts outreach program at the Omaha Conservatory of Music, and co-teaches the first Suzuki Early Childhood Class "Tuneful Tots" in Nebraska.
She performs regularly with her string quartet—Cass Quartet— and enjoys performing with Omaha Symphony, Mannheim Steamroller, Voices of Omaha, Orchestra Omaha, and with the Omaha Performing Arts' Broadway tour shows.
In 2018-2019 she received the Nebraska American String Teacher Association "Outstanding Private Teacher Award".
From 2021-2022, served as Interim Director for the Omaha Conservatory of Music Suzuki Institute and SoundWaves Summer Music Program.
Most recently, in May 2022, Ms Grazzia, was named to serve as President-Elect for the Nebraska chapter board of the America String Teacher Association for the 2022-2024 term.
Ms Grazzia loves learning! Among her most recent course training: Retreat for Violin and Viola teachers seminar at Indiana University (2017), Setting Families Up for Success: Designing & Implementing New Student Orientation and Ongoing Support with Christine Goodner (2021); Setting up Home Practice for Success: Fostering Positive Practice between Students & Parents/Caregivers with Christine Goodner (2021); The Business of Institute and Workshop Management with Danielle Kravitz and Marguerite Jayasimha (2021); Teaching from the Balance Point with Edward Kreitman (2021); How SECE classes help develop empathy in babies and toddlers: Suzuki Early Childhood Education with Sharon Jones (2021) Viola,Violin Teaching Strategies with Ann Montzka Smelser (2021), and Suzuki Principles in Action with Nancy Lokken (2022).
In her spare time, Mrs Grazzia enjoys learning, baking, and time with her husband and baby daughter!
What you can expect to learn in lessons with Grazzia:
A welcoming, non-judgemental, and nurturing learning environment.
A specialist in the Suzuki philosophy that believes every child can & strives to facilitate access to music education
Personalized and tailored Suzuki instruction to fit the educational needs of each person.
Caregiver support for families in their music journey.
A caring teacher that loves teaching her "kids" and encourages them to be the best they can be!
Back to All Artist-Faculty